November 2007 Newsletter
News
Newsletter Changes
Welcome to the new OWW newsletter. It is still a bit of a work in progress--content as well as design (and we welcome your suggestions!). The newsletter will now be published at the beginning of the month rather than around the 20th, and will be published on the Web in HTML. We will send out an e-mail publication announcement each month on our newsletter mailing list. Let us know if you would find that announcement more useful (or enticing) if it included teasers for each article rather than just a link to the whole newsletter. Thanks!
OWW's new newsletter editor is Maria Zannini. Maria first joined the workshop in 2004; she's a writer and graphic designer living in north Texas. She maintains a blog geared toward the writing life and also edits the Writers' Guild of Texas newsletter. Recently, she's been published in WOW!, Vision: A Resource for Writers, and Writers Finders. Send your newsletter items, publication news, and suggestions to her at newsletter (at) onlinewritingworkshop.com.
Member-Support Position
OWW is looking for a current or former workshopper to fill our member-support position. After seemingly a thousand years and the earning of thousands of karma points welcoming, helping, informing, and encouraging members new and old, Charlie needs to move on. The position includes moderating the OWW mailing lists, providing tech support via e-mail, responding to inquiries about the workshop, helping new members, keeping an eye on reviews, and helping plan workshop improvements and expansions. It is a critical job! If you're friendly, knowledgeable about the workshop, organized, good at explaining things via the written word in e-mail, and interested in being the public face of the workshop, send a note and resume to ekh (at) onlinewritingworkshop.com. The job takes about four hours a month.
Workshop Promotion
OWW is also looking for members to take OWW promotional materials on the road to conventions and other writer events. We mail you the materials (brochure, stickers for badges, etc.). More promotional plans are coming soon!
--Ellen and Maria
Monthly Writing Challenge
This month's challenge is monstrous. Your challenge, should you choose to take it up, is to write from the perspective of a monster. You can do a traditional monster, like Gardner did with Grendal, or you can do a modern monster, as in the POV character of Lolita. Stretch yourself. Do something you wouldn't normally do. Be daring. Be monstrous! Just remember to put the monstrous challenge in your title so like minded folks can find you to crit, and don't post before November, though feel free to post during or even after November. (Thanks to Walter Williams)
This month's special extra challenge, related to our interview below, is...Metallic Feathers
Snaggy, shaggy, ratty, matty
Oily, greasy, fleecy
Shining, gleaming, streaming
Flaxen, waxen
Knotted, polkadotted
Twisted, beaded, braided
METALLIC FEATHERS...with apologies to The Cowsills (HAIR)
Post these challenge pieces during November. Include "Metallic Feathers Challenge" in your title.
Challenges can be suggested by anyone and suggestions should be sent to support (support (at) sff.onlinewritingworkshop.com). For more details on the challenges, check the OWW Writer Space.
Grapevine
Online relaunch of short fiction review publication The Fix
From TTA Press, the publisher of Interzone, Black Static, and Crimewave, The Fix online, like its print incarnation, will provide in-depth reviews of short fiction from the full spectrum of magazines, webzines, anthologies, and single-author collections in the industry. We'll also bring you interviews, a range of features and columns. Publisher: Andy Cox; Managing Editor: Eugie Foster. Editors and publishers interested in sending material for review consideration in The Fix should provide two review copies to the managing editor at 2860 Georgian Manor Drive, Alpharetta, GA 30022 U.S.A. Please email Eugie at eugie@eugiefoster.com regarding submitting electronic review material or to inquire about becoming a reviewer or feature writer.
13th Annual PARSEC Science Fiction and Fantasy Short Story Contest
The contest is open to non-professional writers only; previous multiple winners and current contest coordinators are also ineligible. The best short story which relates to and features the contest theme will be published in the Confluence 2008 program book, and the author awarded the first prize of $200. At the discretion of the judges, a second and third prize in the amounts of $100 and $50 may be awarded, with possible publication in a PARSEC INK publication. Submission to the contest implies consent for publication, but all rights revert immediately to the authors upon publication. The coordinators will screen the entries, and the best submissions will go on to our panel of three Judges. No entry fee. More information
Editors' Choices
The Editors' Choices are chosen from the submissions from the previous month that show the most potential or otherwise earn the admiration of our Resident Editors. Submissions in four categories -- science fiction chapters, fantasy chapters, horror, and short stories -- receive a detailed review, meant to be educational for others as well as the author.
This issue's reviews are written by Resident Editors Jeanne Cavelos, Susan Marie Groppi, John Klima, and Karin Lowachee. The last four months of Editors' Choices and their editorial reviews are archived on the workshop. Go to the "Read, Rate, Review" page and click on "Editors' Choices."
Congratulations to the current Editors' Choice authors!
Editor's Choice, Fantasy
THE LOST GUARDIAN, Chapter 10, by Melinda Fittje
Writing fighting scenes can be very difficult. Maybe you've never been in a fight. Most likely, you've never drawn a sword on another person and began hacking and hewing away at each other. Few of us have the opportunity to actually be in a fight that could result in our deaths. The closest most of us can approximate to fighting is participating in sporting events. After that, perhaps fishing and hunting can help a person understand what it is to take the life of another living thing. For that reason, I've wanted to select a chapter that has fighting in it. I want to discuss basic things to avoid in fight scenes, and things that make some fight scenes better than others.
One of the things that Fittje handles very well in her chapter is dealing with the confusion of the battle. The chapter concerns two very different battles: one giant army versus army battle out in a field, and a smaller one person against a larger group in guerilla style warfare. Things are confusing in these battles for different reasons.
In the small battle, Fittje's main character Maya causes the confusion in her battle with a group of men. Without confusion, the men would quickly overwhelm her and kill her. In the larger battle, the attacking forces have learned that Maya and her kinsmen are able to read minds and they've taken measures to counteract that. The confusion is on a bigger scale. It is until one of the generals takes the decision-making into his own hands that the confusion reigns over the troops. And Fittje does a great job of moving the reader back and forth between the battles. Just as one starts to come to a sort of resolution, the reader is taken to the other battle. Fittje has time run while the reader is away, and there can be confusion on the part of the reader while he catches up with the action. By sowing confusion in her characters, and then moving the reader through several settings, the chaotic confusion of battle is just that much more palpable.
For the rest of this review, visit the Editor's Choice area of the OWW site!
John Klima
, Editor,
Electric Velocipede
Editor's Choice, Science Fiction
CYBERDROME, Chapter Two, by Joseph Rhea
This chapter moved along at a clip, held interest, and ended with a punch. It's a fast-paced, action-packed adventure with a strong and likable female protagonist; the dialogue is sturdy and so are the descriptions, though they are sparse in places. Though isolated from the rest of the book, the chapter comes across as having a focused and directed plot with an interesting future world of cyber-reality and perception. Even the short blurb in the author's comments worked as a great hook/summation, likely one that could be placed in a cover letter. All of the basic ingredients for a good book are evident.
Dialogue is one of the most difficult things for some writers, especially in science fiction where you oftentimes have to make your characters spout jargon that is unfamiliar to the reader but still must somehow sound convincing without being just technobabble. Always be careful of getting so technical and showcasing your neologisms that it makes the reader's eyes glaze.
The author here uses the fancy concepts in context in a seamless way:"Is the Blacklight working?" she asked. Wilson checked something on his dashboard before answering. "Perfectly," he said. "Both ours and the Dragon's. Is there a problem?"
She pointed at her window display at the child, who was now clinging to one of the trees, still staring right at them. "She looks terrified," Maya said.
"Probably just the exhaust from the thrusters," he replied. "The Blacklight generator only affects optic nerves. It can keep her from seeing us, but it can't do anything about the wind." He turned back to his dashboard. "Besides, she's not real anyway."
Not only was the concept easily explained in dialogue without sounding unnatural, but the unreality of the environment and Maya's later reply of "neither are you" adds texture to the narrative, implying the layers in which the story and the characters are functioning.
The second scene in the chapter is a little more problematic. Here the dialogue strained and became oddly melodramatic when Dr. Mathew Grey began talking about his son, Alek, who is the other protagonist of the book (presumably, as stated in the author's comments). Most notably here:
"He hates me because I left his mother when he was a child. He hates me because I was not the kind of father he wanted me to be. He also hates the fact that he has now become what he hates most--me!"
After exchanging what read like expository dialogue for the sake of the reader, regarding Grey's upset in Utah, as well as the talk about Alek "following in his footsteps" -- all of this seemed rather personal so when Maya thinks that she can't probe further because this is her boss .... it didn't ring true. His manner with her was already somewhat casual in the things he admitted.
For the rest of this review, visit the Editor's Choice area of the OWW site!
Karin Lowachee
Author of BURNDIVE and CAGEBIRD
Editor's Choice, Horror
"Tides" by Rayne Hall
This story of revenge follows Gerald, a cad, who breaks up with his girlfriend Marilynn. Gerald reveals that he has another girlfriend, the very rich Giselle, who is pregnant and ready to marry him. When Marilynn tells him that she is also pregnant, Gerald encourages her to get an abortion, then decides she'd make a great mistress after he gets married.
Marilynn lets Gerald stay overnight and delays his departure in the morning.
Gerald walks home across the bay while the tide is out. Yet the tide starts coming in ahead of schedule. Gerald can't figure out what's happening until the water is up to his chest and he is trapped against the cliffs. Marilynn has reset his watch to fool him. Gerald drowns.
Rayne, I really like the device of the bay surrounded by cliffs, which Gerald can cross safely while the tide is out, but which can kill him when the tide comes in. That's distinctive and interesting. Some of the strongest writing in the story comes when you describe the sea, the sky, and the cliffs, as in paragraph 7. You do a good job of planting various important elements and repeating or describing them for stress, such as Gerald's watch, his "precision mind," and the schedule of the tides. All of those things reveal some good writing skills.
The story follows the classic horror revenge-against-the-jerk plot. In such a story, we meet the jerk and see what a jerk he is, then feel satisfaction as he finally receives his comeuppance and those he wronged get their revenge. Variations on this plot have been used by nearly every major horror writer out there. It's good for horror writers to identify and familiarize themselves with various classic horror plots, break those plots down to their essential elements, and then try their hand at writing their own versions of these plots. "Tides" does a good job of executing this plot and including all the essential elements.
There are two dangers in doing one of these classic plots: first, that readers will identify the plot and figure out where the story is going; second, that the story will not feel original or distinctive enough. I'm afraid I had both of these problems with the story. I figured out that Marilynn had changed Gerald's watch on p. 5, when she delayed his departure in the morning. At that point, I knew he would never reach the other side of the bay and that Marilynn would have her revenge, so the remainder of the story didn't carry much suspense. Also, Gerald seemed too slow to figure out what Marilynn had done.
For the rest of this review, visit the Editor's Choice area of the OWW site!
Jeanne Cavelos, editor, author, director of Odyssey

Editor's Choice, Short Story
The Future Hunters by Chris Clarke
Chris Clarke's "The Future Hunters" looks ahead into a possible future for humanity, with a society trying to survive in the aftermath of a worldwide environmental collapse. The story's action focuses on Kale, a woman who has realized, in her position as a teacher of ecological and biological principles, that the population of her isolated community has dwindled to the point where they no longer constitute a genetically viable breeding population. Kale and a group of colleagues set out on a dangerous sea voyage, hoping to reconnect with other societies after centuries of separation.
This is a good, solid, well-reasoned science fiction scenario, and also a well-written story. It's an idea-driven story, and not a character-driven one, and accordingly the focus of the story is the scenario and not the character relationships. That said, one of the things I appreciated about this story was that the characters feel like real people. There's no need in a story like this to devote a lot of time or energy to personal growth or involved character relationships, and in a story of this length, doing so would just bog down the narrative. That sometimes leads to a feeling that the characters are all authorial mouthpieces, or ciphers, and neither of those things is true in this piece. You've skillfully sketched out their relationships without over-elaborating them, and you allow small clues or isolated items to stand in for involved explanations, to good effect.
In your introduction to the story, you express concerns about the pacing of the story, and say that you're not sure it starts in the right place. As far as the second question, I actually really like the opening. I think it's a very effective way of setting up the rest of the story. I would recommend against jumping straight into the action in a story like this one--it would serve to disorient the reader, which can be an advantage in some stories, but I think would work against this one. What you're doing instead, building the scene out of small concrete pieces of information, is just as good a way of hooking a reader's (or an editor's!) interest. I particularly like the small bursts of descriptive detail--the "vast red wasteland of saltpans and spinefex" and the "jagged rib cage of steel and concrete".
In terms of pacing, I do think there are some changes you could make that would improve the piece.
For the rest of this review, visit the Editor's Choice area of the OWW site!
Susan Marie Groppi
Fiction Editor/Editor-in-Chief, Strange Horizons

Interview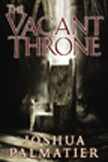 Longtime OWW member Joshua Palmatier
is the author of four books:
The Skewed Throne, The Cracked Throne, The Vacant Throne
, and
Well of Sorrows
, all sold to DAW. On November 7th, Joshua's second book,
The Cracked Throne
, is coming out in paperback. Just in time for Christmas, people! Be sure to catch him on
Live Journal
or read excerpts of his books at his web site,
www.joshuapalmatier.com
. Enjoy!
You are the author of four fantasy novels. Were any of them workshopped on OWW? Do you still use critique partners?
I workshopped the first half of
The Skewed Throne
(what became Part I of the final book in a revised form) on the workshop when I first started writing the book. That was over four years ago. Yeesh. I did not workshop any of the other novels on the workshop simply because they had already been sold, so whatever I wrote I sent to my beta reader (a friend who is not part of the workshop) and after a quick revisions pass, on to my editor. Since the editor is the one who has the final say on what she feels needs to be changed, fixed, etc., I pretty much send it directly to her in its raw form and we work on it together from there. Anything that I haven't sold yet gets a run through on OWW, though.
How long have you been a member of OWW? What has been the most helpful aspect of workshopping?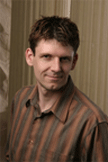 Ach! I've been a member of the workshop off and on for years, practically since it was formed. I came in when Del Rey was "sponsoring" it, maybe a year after it was initially formed. So that was . . . 2000? Something like that. The most helpful aspect of the workshop has been the feedback from specific critique partners. If you can find a few willing souls who want to read all of your stuff--people that are better at some of the writing principles than you, but not as good as you at others--then you can help each other out. Getting a set of regular critique partners, people who you crit and vice versa on a regular basis, is the key to making the workshop work.
Random crits are good as well, but forming that bond and friendship with someone else makes the stress of writing (and it's always stressful, no matter what stage of publication you're in) bearable. It's a support service, and since writing tends to be an isolated activity it's necessary to "venture out" and speak to others of your kind on occasion. *grin*
You're a mathematician! How did you ever fall into writing fantasy?
The writing became my way of surviving the stress of getting the mathematics degrees. I've been writing things off and on since the 8th grade, when an English teacher inspired me to try writing my own stuff. The writing slacked off when I first went to college, since I needed time to adjust, but once I settled in I needed a mental break from all the logic and equations and whatnot. So I picked up the book I'd been writing at the time (an as yet unpublished novel called "Sorrow") and started working. When I hit graduate school, I decided that I should get serious about getting published, so revised the book and started sending it out to agents and editors, with positive responses (although still rejections at this point). I wrote three novels throughout graduate school, all as a break from the stress.
But I think the two work well together. To do anything "new" in mathematics, you have to be a little creative and think outside the box. Writing fantasy is all about thinking outside the box and doing things unconventionally. But to write good fantasy, the story and world has to have a logic of its own; it has to "make sense," even if magic is involved in some way. I used the logic and structure from my math studies to bring structure into the fantasy world.
If you were to do this over again, would you do anything differently on your road to publication?
Oh, yes. One of my biggest mistakes--made BECAUSE I had no other writers to talk to and was basically fumbling around on my own, learning as I went--was that I wrote and then revised that first book about 5 or 6 times. Maybe 7. This was because I was getting some interest, but never that elusive "yes" from the agents and editors. So I tried repeatedly to "fix" that novel, and spent years working on something that didn't need fixing, instead of writing entirely new novels that may have sold sooner. Huge mistake. Yes, you should write that novel, and revise it once or twice to polish it up and make it look nice, and then send it out. But once you've sent it out, you should work on something completely new (not a sequel unless that's the only muse calling to you). Even if you get some nice responses from agents and editors, don't go back and revise that book. Only do that if you get a serious response from an agent or editor, meaning they're interested in representing you or buying the book. I fell into the "revision" trap and it wasted alot of time. I will always wonder what other books I could have written during those few years.
Other than that though, I don't regret anything else I've done in my writing career.
What do you wish someone had told you when you started?
Well, not to fall into the revising trap for one thing. *grin* Also, to find a group of writing friends, either people you meet in person, or people you chat with online (whether at OWW or elsewhere). Because writing and trying to get published require thick skin. The struggle to write something good, and the rejection you'll inevitably see after that (no matter how good the writing is) is harsh. In most cases, not intentionally harsh, but harsh nonetheless. It HURTS to be rejected. And when it happens over and over and over . . . well, having a few friends who are also trying to get published or are also struggling with how to make a story work is golden. You need the encouragement, the ability to vent to people who understand (because no matter how hard your significant other or cat may try, unless they write themselves, they won't understand), the chance to get together and have a few drinks and a pound of chocolate while moaning about how horrible everything is. The great thing about OWW is that you can find that support group, that community, there if you look. I did, and still have that group, as well as an non-cyber group of friends, and I don't know if I would have survived to publication without it.
What one piece of advice would you give new writers...and not so new writers?
The same advice I was given by Kate Elliott. You have to be persistent and patient. Nothing in the publishing industry happens fast, and probably the slowest part of all is getting from unsold to sold. It's frustrating and the rejection is harsh and struggle seems to go on forever and ever . . . but you have to be patient and continue writing, no matter what, if you want to get published. When I finally got serious about writing (rather than doing it just for fun), it still took 10 years for me to get a publisher, DAW, to say yes. Ten years and 4 novels (and it should have been seven or eight novels but for that revision trap). I thought about giving it up so many times in that 10 years I couldn't count them all. But I persisted and eventually I sold something.
So be patient and persist. The feeling when you do finally sell is indescribable.
What do you love best about the writing life?
Honestly, it's the writing. Sure there are days when I feel like everything I'm writing is crap. And there are days when it actually IS crap. And there are days when I don't want to sit down at the computer and write at all (but I do anyways). But those days are far outweighed by the days when I sit down and get lost in my world and come out of that exhausted because it was just so GOOD. That euphoric exhaustion is why I write. I cried when I wrote the ending of
The Vacant Throne
, and cried during each revision. Not that the ending is particularly sad in any way, but simply because it was GOOD. I did the same thing with each of the previous books, and have had those moments while writing my current project,
Well of Sorrows
. That's why I struggle through the bad spots, and I hope that the readers get a little bit emotional about the books as well.
Any last thoughts?
Go! Write! Get rejected and let it hurt (but only for a little while)! Get accepted and dance the happy dance riotously in your living room! Share all of the moments with your crit partners, both online and in person!
Then get your ass back in the chair and write some more. *grin*
Publication Announcements
We can't announce them if you don't let us know! So send your information to Maria at newsletter (at) onlinewritingworkshop.com whenever you have good news to share.
Jennifer Dawson's story "Not Quite As It Seems" is being published in the July 2008 issue of Beyond Centauri. She says, "The story was workshopped back in 2003 and would not have been accepted for publication without the many reviews it received here. I'd like to thank Elizabeth Hull, Cathy Freeze, Leonid Korogodski, Donna Johnson, and Susan Elizabeth Curnow for their invaluable feedback." Jennifer's flash fiction story "New Philadelphia" was accepted at Flashshot. Jennifer says, "I wrote that one on my friend Cal's advice for a Drabbler contest on alien brothels. It didn't make it into that contest, but I chopped it down to a hundred words and it'll be published in January."
Heidi Kneale sold her Dragon Smut challenge story "God's Wrath" to the Black Dragon, White Dragon anthology, due out at the end of 2007 or early 2008. Heidi says, "Black Gate editor Howard Andrew Jones liked my story, but didn't think it was right for Black Gate, so he recommended Black Dragon, White Dragon. Lo and behold, I sold. Alas, I didn't get to keep the 'dragon smut' line, but I did get to keep the 'venom cocks' line."
Mike Keyton has a story coming up in the anthology Strange Stories of Sand and Sea called "Beside The Sea Side, Beside The Sea" published by Fine Tooth Press due out by the end of 2007.
Rochita Loenen-Ruiz sold "Six Events in a Love Story", an original fairy tale, to Byzarium, appearing in the October 2007 issue.
Membership Information
How to pay: In the U.S., you can pay by PayPal or send us a check or money order. Outside of the U.S., you can pay via PayPal (though international memberships incur a small set-up fee); pay via Kagi (www.kagi.com--easier for non-U.S. people); send us a check in U.S. dollars drawn on a U.S. bank (many banks can do this for you for a fee); or send us an international money order (available at some banks and some post offices). If none of those options work for you, you can send us U.S. dollars through the mail if you choose, or contact us about barter if you have interesting goods to barter (not services).
Scholarship fund and gift memberships: you can give a gift membership for another member; just send us a payment by whatever method you like, noting who the membership is for and specifying whether the gift is anonymous or not. We will acknowledge receipt to you and the member. Or you can donate to our scholarship fund, which we use to fully or partially cover the costs of an initial paying membership for certain active, review-contributing members whose situations do not allow them to pay the full membership fee themselves.
Bonus payments: The workshop costs only 94 cents per week, but we know that many members feel that it's worth much more to them. So here's your chance to award us with a bonus on top of your membership fee. For example, is the workshop worth five dollars a month to you? Award us a $11 bonus along with your $49 membership fee. 25% of any bonus payments we receive will go to our support staff, sort of like a tip for good personal service. The rest will be tucked away to lengthen the shoestring that is our budget and keep us running!
For more information:
Payments, bonus payments and information about our company, and price comparisons
Tips
Got a helpful tip for your fellow members? A trick or hint for submitting or reviewing, for what to put in your author's comments, for getting good reviews, or for formatting or titling your submission? Share it with us and we'll publish it in the next newsletter. Just send it to support (at) sff.onlinewritingworkshop.com and we'll do the rest.
Until next month -- just write!
The Online Writing Workshop for Science Fiction, Fantasy & Horror
sff.onlinewritingworkshop.com
support (at) sff.onlinewritingworkshop.com